and Personal Injury Care​Gentle Body Alignment
Massage Therapy Serving So. Oregon since 2004




Accepting

New

Auto & Health Insurance Clients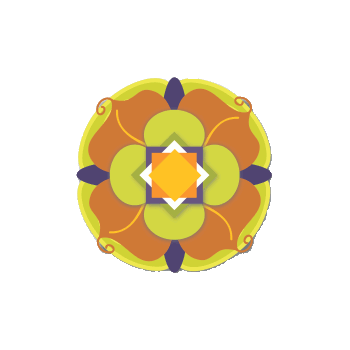 Private Yoga or T'ai Chi Chu'an Retreats in




Brookings, Illinios River, and Rogue Valley
Yoga & T'ai Chi with Benjamin
" I like to clarify the physiological intent of each posture/movement
& address practical applications. While some students want to grow in yoga practice, many of us simply desire to improve our everyday physical well-being and prevent or rehabilitate injury.
" I show students how they can use the practice to repattern their body movements in all activities."
Instructor Bio:
I have practiced yoga since 1997, first in the Iyengar-style with Arturo Galvez at UCSD and then at the San Diego Yoga Studio. In 2001, while studying somatic therapy and functional kinesiology with John Economos, I learned the Feldenkrais method and the art of toning through movement.
In 2002, I quit yoga practice, moved to Ashland, OR, and sought a t'ai-chi instructor to train my body for better joint health. I found Gene Burnett, who taught me an entire system of internal martial arts and helped me achieve a new level of integrity in movement. I was then able to ease back into yoga practice with a stronger sense of form and mobility.
Where all these disciplines meet, I find a subtle awareness that seeks to break down movement from its forms and re-construct it from the ground up; I find a practice that seeks to understand the balance between active and passive - not for the sake of form, but for power coupled with ease.
​
• 2013: started Yoga For Men at the Ashland Yoga Center, and later that year began teaching T'ai Chi and Yoga classes at the Ashland Tennis Club.
• 2014: taught Therapeutic Yoga classes at Snap Fitness gyms in Ashland; joined as an annual teacher in Shine A Light, a fundraising yoga event.
• 2015: started my independent Therapeutic Yoga class, twice weekly at Studio Z in Ashland; hired as a yoga instructor at the Ashland Family YMCA
• 2016-18: Formal study with Sarajoy Marsh (DAYA Foundation, Portland, OR) in 200-hr. Amrita Yoga, & 18-hr. Trauma-Informed Yoga teacher trainings.
• Present: teaching weekly yoga classes online; private sessions/series for individuals and groups by appointment.
The Iyengar/Anusara based style that I teach is loaded with the hands-on understanding of kinesiology that I bring from ten years as a structural realignment therapist. I have a sharp eye for tension and imbalance in bodies; clear communication with my words and touch. Each class I give has a coherent theme or focus that builds from the warm-up, expands through a movement flow, culminates with advanced asanas, and finishes in softness with restorative postures and full body relaxation.