and Personal Injury Care​Gentle Body Alignment
Massage Therapy Serving So. Oregon since 2004




Accepting

New

Auto & Health Insurance Clients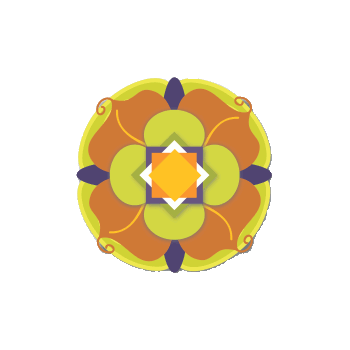 Private Yoga or T'ai Chi Chu'an Retreats in




Brookings, Illinios River, and Rogue Valley
Frequently Asked Questions
How is this bodywork worthwhile?
When you invest in personal wellness, you should receive care that has lasting value. Whether in a single session or ongoing weekly treatments, Benjamin's thorough bodywork promotes a feeling of renewal and joy, as it quickly opens core tensions in the body. His expertise is tracking down and addressing the root causes of imbalance, rather than beating down the tensions that may be keeping your whole skeleton stable.
Benjamin uses methods of touch that can penetrate to the spaces between bones without excessive pressure, and unwinds stress down to the nerves. His work is a vital complement to the vast array of specialized medical approaches that leave parts of us unaddressed and fail to resolve our need to be treated in entirety. Benjamin's recipients find that they have never experienced a touch that moves them in ways that his does.
​
How will you know what I need?
When you set aside your day to visit a health practitioner, you deserve to get the attention that you came for. Benjamin offers you his open mind and heartfelt presence so that you can create a connected, personal relationship with him during your care. He holds your highest intention for health as his guiding light and seeks your comfort zone as the optimal space for your work.
Benjamin asks you to express your interests and goals. He can help you create and follow through with a wellness plan, as well as accommodate the desire to enjoy a good massage. It is his goal to provide an experience that exceeds your expectations.
How do I know if it's right for me?
Every step of the way, Benjamin creates the opportunity for you to give feedback and direct the course of therapy. When he communicates, it is with the intention to empower you - the primary healer - to manifest your inner intelligence and understanding of what is most helpful on your path to greater wellness.
At times, a therapist's best service can be to refer you to another practitioner who can help meet your needs. This requires a familiarity with the wide range of alternatives available and the people who offer them. Benjamin strives to be a community resource by networking with many local physicians and therapists. His diverse contacts range in a variety of healing modalities of both Eastern and Western origin, both traditional and contemporary,
Benjamin pushes his own learning curve by receiving treatments from various practitioners, in addition to ongoing education and his own development of new methods and teachings in healing. A continual student, furthers his scope and ability as a healer every day.

How can I afford the care that I need?
Through all his years in practice, Benjamin has always customized his clients' treatment plans and offered flexibility in payment method. He bills personal injury claims and health insurance plans that provide for massage therapy and offers a sliding scale for those paying out-of-pocket for any series of sessions, varying with the number of visits and financial need. The goal is to offer anyone a good opportunity to get the care that they require at an affordable rate.
Can ​you understand my health condition?
By touching other people's pain and exploring his own with curiosity, Benjamin has learned to trust the wisdom of the body and each person's drive for discovery and understanding. But what is the meaning of all this stress and tension that we carry? Even as our minds work to learn from past experience, your body works to retrace its steps, though trauma and ecstasy, to form a sense of continuity in your life's events. And just as we all seek spiritual meaning in disaster and tragedy, your body will inherently evolve to create greater wholeness.
Will the benefits of therapy last?
Once your treatments give you a boost, it is crucial that you learn to support the 'New You'. While it's easy to slip into the old habits that lead back into degeneration, it is also simple to build momentum in your daily life to maintain and build on your progress.
Benjamin makes use of both your active and passive methods of learning. He helps you to activate your internal healing mechanisms and reminds your body that it knows how to heal itself. You will learn about simple lifestyle adjustments that can create positive change for you. Practices of physical exercise, diet and spiritual / emotional presence are among the tools that are most effective for accelerating your health benefits.